Jean Kerr's "Please Don't Eat The Daisies" is an interesting and fun read. It's a collection of humorous articles about her life as a mother, wife, and playwright. While the book is dated and may lose younger readers like myself on some of the people or events mentioned in the book, for the most part the book is very relevant to modern times. Though I'm not a mother yet, I could still relate to Kerr from remembering my childhood and how I drove my mom crazy and how she dealt with me, my brother, and my sister. Kerr's four boys clearly made life interesting for her and her husband, but mostly her. LOL! Tales about the house her and her family moved in are very interesting as well.
For the most part this book kept my attention, except for some essays that kind of went over my head. There was one essay about a play she'd write after a play she had just seen. I'm assuming her play was a parody of the play she'd just seen, and am kind of bummed I just didn't get that part of the story. Nor the part of the story about a woman running off with her boyfriend's father. I mean I "got" the story, but didn't "get" the story. I plan to go back and reread both parts to see if I can understand both better. Sometimes when I read my mind will trail off in thought and then I will miss out on the context of a chapter of a story and have to reread, so I will be going back to reread and see how I come away from it. I'll update you on my findings.
So I suggest if you can get a copy from the library or get a cheap copy of this book it's so worth the read. It's funny, it's relatable no matter if you are a mom or former child, and it's a quick read as well. I took a couple of days with it because I only read it while exercising, but avid readers will get through this book in a couple of hours easily. I hope you enjoy it as much as I did if you read it.
So what am I reading now, you may ask? I'm reading this: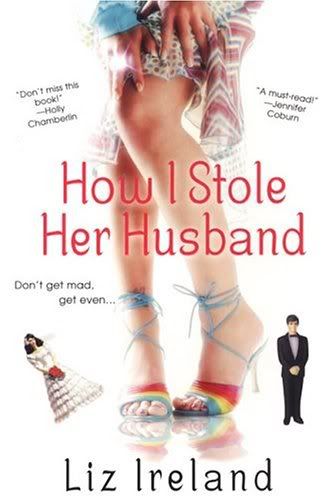 "How I Stole Her Husband" by Liz Ireland. I'm going to be honest, I have NO idea what this book is about. I bought it on discount at Books-A-Million one day after reading the cover of the book and thought it sounded interesting. I'm assuming it's going to be a silly romance novel along the lines of this one: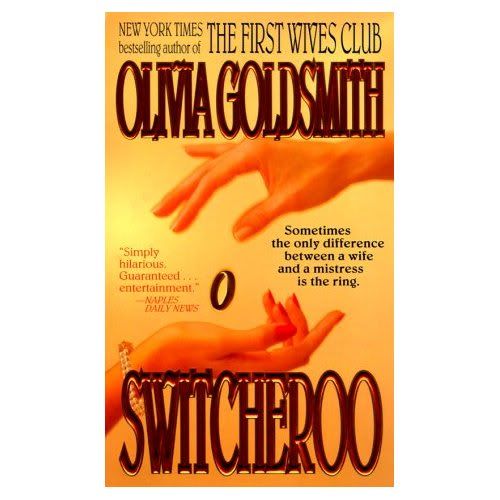 "Switcheroo" by Olivia Goldsmith. I read this novel and it was a pretty cute story about two women who look very similar and traded lives for a while. I don't think the two stories will be along the same plot but along the same kind of "cuteness" level. I wish I could explain my version of "cuteness" level. Just kind of like one of those funny romance movies that end happily. That how I see the book being. I'll let you know if I was right or wrong. Watch me be very wrong and it ends up being a murder mystery. LOL! Either way I'm excited to find out. I read all kinds of books, so anything that catches my attention gets me drooling to read it. So I'm off to start the first chapter and see how it starts out. Talk to you all soon. Bye for now.
Writing away,
M.